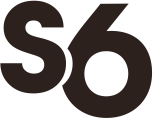 CAN j1939/S6 Telematics interface
CAN j1939/S6 is a CAN (SAE J1939) based interface, which allows to create a network of smart sensors within one vehicle or stationary object. Major advantage of CAN j1939/S6 telematics interface is connection of all equipment (on-board units) by a single cable, which ensures power supply, configuration and data transfer to a telematics unit. Thus, CAN j1939/S6 grants possibility to save cabling space and reduce time needed for connection and configuration of equipment.
In vehicle telematics, CAN j1939/S6 is used for data collection from standard and additional equipment of vehicle, along with data gathering from one or several automotive CAN buses and its integration into vehicle telematics system.
Architecture of CAN j1939/S6 telematics interface is based on idea of single cabling system, physical interfaces and protocols:
physical interface CAN 2.0B is used for data transfer between on-board units
data transfer sequence is defined by Data Link Layer in accordance with the requirements of SAE J1939/21 standard
parameters, structure and content of transferred data is defined by Vehicle Application Layer per SAE J1939/71 and S6 Database
Combining standard and additional vehicle equipment into single network
Advantages of CAN j1939/S6 telematics interface
For telematics system integrator:
– real-time monitoring of large set of parameters of vehicle with just one on-board telematics unit (GPS tracker)
– easy extension of telematics system functionality by expanding set of on-board equipment
– crating telematics system of any complexity
For circuit design engineers:
– simplifying telematics unit design to just one input interface – CAN (SAE J1939)
For telematics unit developers:
– increasing amount of information from telematics unit with 3500 unique telematics SPN  (in additional to standard SAE J1939 protocol)
– simple data integration from smart sensors and other on-board unit via CAN j1939/S6 interface
For installation specialists:
– reliable cabling system ensures high interference resistance and minimizes probability of incorrect electrical connection of equipment
– simultaneous connection of various onboard equipment of vehicle via single cable
– quicker cable laying and onboard equipment configuration via K-Line interface
CAN j1939/S6 architecture advantages over "classic" architecture of telematics systems