Genset alternator operation monitoring,
engine parameter monitoring

  Customer:
satellite monitoring company, Cameroon

  Task:
alternator operation monitoring,
engine parameter monitoring

  Machinery:

  Solution:
MasterCAN converters, CANUp gateways

  Result:
1) 24/7 live genset monitoring,
2) remote check of launch readiness,
3) instant alarms on events and malfunctions
Satellite monitoring company * in Central Africa.
Monitoring objects – trucks and cars, tractors, road construction equipment, stationary objects.
In 2022, the company received an order to monitor diesel generator sets. The units are equipped with six–cylinder engines. The power of the installation is from 230 to 330 kVA, three–phase current, 380 V / 50 Hz.
Generators are used as reserve power sources for industrial facilities.
For operation control diesel generators are equipped with control modules (controllers) manufactured by Deep Sea Electronics (DSE). Two models of auto mains (utility) failure control modules are used – DSE 4510 and DSE 7320. Both models are similar in terms of the set of displayed operation parameters.
Display of operating parameters on the screen
On controllers screens you can see:
voltage, frequency, current, generated power;
coolant temperature and engine oil pressure;
engine RPM;
engine run time in engine hours.
Diesel generator sets are located in remote areas, it is impossible to carry out a constant visual control of each set operation.
Owner of the generator sets needed to provide remote online monitoring of diesel generators parameters.
Composition of diesel generator monitoring system
Company offered a remote monitoring system for diesel generator sets based on Technoton products – CANUp telematics gateway connected to a telematics service and MasterCAN RS2CAN data converter.
Standard sensors collect data on generator operation and transmit them to controllers via the RS–485 interface (Modbus RTU protocol). MasterCAN RS2CAN data converter is connected to the controller. MasterCAN RS2CAN reads up to 100 parameters from genset controller over Modbus.
MasterCAN RS2CAN transmits operation parameters to CANUp telematics gateway, which sends data to the telematics service.
Data display in telematics service
Main parameters received by genset operator:
alternator operation parameters – voltage, power, current, frequency, power factor;
diesel engine operation parameters – RPM, coolant temperature, oil pressure;
total generator operating time counter.
The telematics service can export data to .txt or .xls files for further processing in office or accounting software.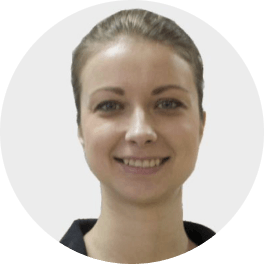 Irina Radiminskaya,
Technoton
"Company has been successfully cooperating with Technoton on supplies of telematics equipment for several years. Therefore, it was decided to develop a monitoring system for diesel generator sets based on Technoton equipment – MasterCAN RS2CAN data converter and CANUp telematics gateway. The technical department of Technoton successfully solved the problem of converting data from Modbus RTU to CAN j1939. All the necessary operating parameters are accurately and losslessly displayed in the telematics service."
The diesel generator monitoring system, consisting of MasterCAN RS2CAN data converter and CANUp telematics gateway, is quickly mounted on a diesel generator set. Flexible configuration of the converter and gateway allows displaying any parameters of alternator and engine operation required by the user in the telematics service. User remotely monitors the generator units health, receives notification about emergency shutdown and malfunctions.
The monitoring system can be scaled to solve additional tasks. If you install DFM CAN fuel flow meter in the fuel system of the generator engine and connect it to the telematics gateway, then data on fuel consumption in general and by operating modes are added to the set of transmitted parameters.
Company development director *
"Controller manufacturers offer their own remote data monitoring systems. But for this you need to buy an expensive gateway. In addition, data will be transmitted only to a "branded" telematic service, in which we will not be able to track other monitoring objects. With the help of Technoton equipment, we can transmit data on the operation of generators to the telematic service with which we constantly work and, with minimal time and effort, control all the objects of our customers."
* Data is hidden from public access to comply with GDPR requirements. Details on the project can be disclosed upon signing NDA and with the consent of our partner.